Old Culloden Tartan
2012-01-19
Late last year, while waiting for swatches and contemplating which tartan I would buy for my first proper kilt, I found a thread on X Marks the Scot about a "universal tartan" (not affiliated with any one clan and therefore appropriate for anyone to wear) called Old Culloden. The sett and name of the tartan came from a coat found at the Battle of Culloden in 1746.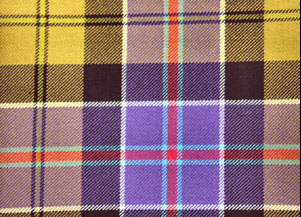 The colors as commonly woven are rather odd, featuring prominent grounds of gold and purple. Peter MacDonald did some research into the tartan and its origins and found the actual coat, confirming his suspicions that the colors were wrong. His paper on the subject can be read at http://scottishtartans.co.uk/Culloden_Tartan.pdf.
Peter started a discussion on X Marks the Scot about doing a custom run of the tartan in its original threadcount and in colors true to the original. I found the thread after the fabric had been woven, and to my surprise learned that some of the run was still available. I jumped at the chance to acquire an accurate reproduction of one of the oldest known tartan patterns, and ordered enough to make a 4 yard box-pleat kilt. The fabric arrived this week, and it is beautiful: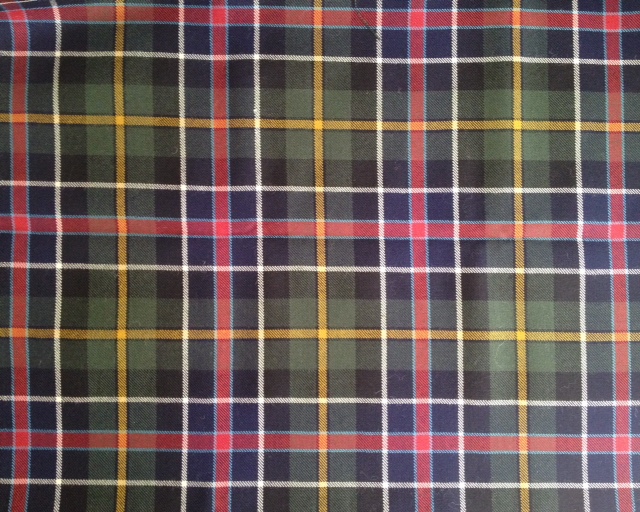 It will probably be some time before I get to actually making it into a kilt, but I'm glad I jumped on it. My holiday extravagance is now complete!